Posted under:
Root Canal
Posted on: August 18, 2020
Are Dental Implants Right for You?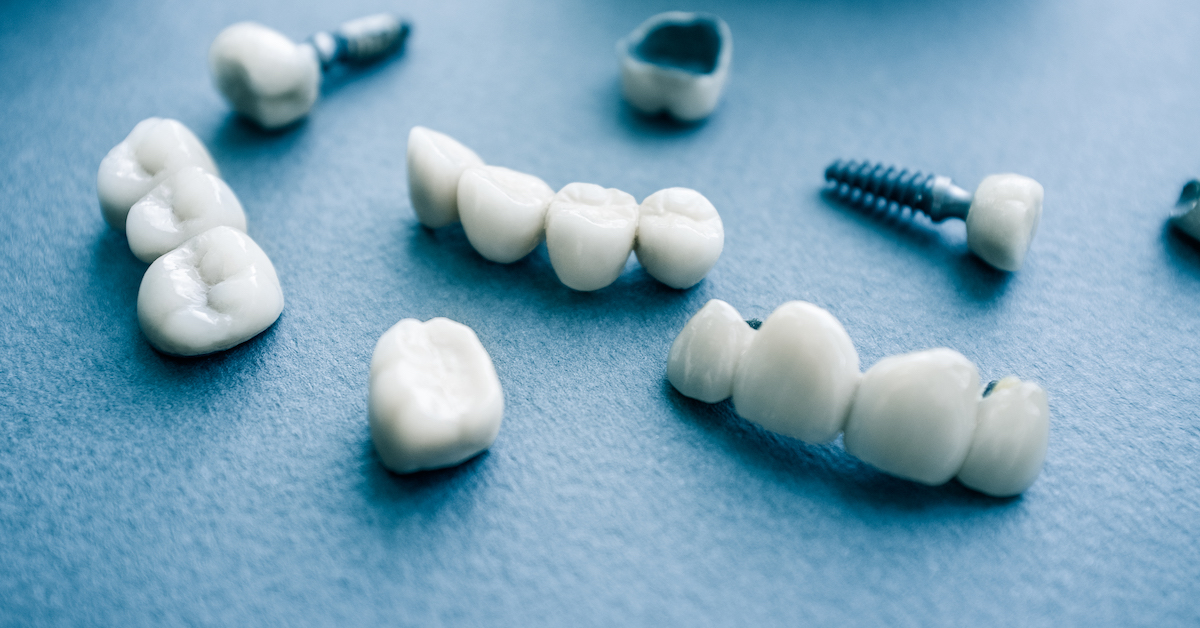 Are Dental Implants Your Best Option?
If the beauty of your smile has been diminished because of diseased or damaged teeth, then permanently installed dental implants may be the solution for you.
According to the CDC, two-thirds of adults over 40 have lost at least one permanent tooth and one-fifth of those over 65 have lost all of their teeth. Your teeth are vital to your overall good health, so it's important to maintain good oral health, no matter your age. You may be a good candidate for dental implants if you have:
Good general health
Healthy gums
Sufficient bone in your jaw
What's Meant by Dental Implants?
Dental implants are permanently installed artificial teeth that feel, function and look like your natural teeth. There's no discomfort after the initial installation, so for many people, they're more appealing than bridges or dentures. Two types of implants are available:
Endosteal implants, which are inserted into the jawbone
Subperiosteal implants, which are installed under the gum tissue
There are three parts to a dental implant.
The body: The body of your implant is a lightweight and durable titanium post. It also has a very low rejection rate, so your body should accept it without any issue as it goes through the process known as osseointegration. The post is surgically installed into your jawbone and will be used as the base for your artificial tooth.
The abutment: This is the connector that anchors your tooth to the body and is installed after the body has fused to your jawbone through osseointegration.
The crown: This is the artificial tooth that looks like your natural tooth. It's sometimes referred to as a prosthesis, and it's the last step in the implant process.
How Does an Implant Work?
The body of your implant functions like the root of your natural tooth and is essential for the stability of the crown. Because of the strength of the titanium post, it can anchor one tooth or several.
The abutment is the device that secures the crown to the post and, like the post, it's permanently installed. Your crown will match the color, shape, and size of your natural teeth and each one is custom-made to fit your jaw. When implants are installed by an oral surgeon or qualified dentist, the procedure is one of the safest you'll find.
What Should I Expect During a Dental Implant Installation?
Usually, the dental implant process takes several months and surgery is performed in multiple steps:
Removing any damaged teeth
Prepping the site
Bone grafting, if necessary
Installing the titanium post
Allowing the gums to heal and bone to grow
Installation of the abutment
Placement of the crown
The length of time required for your specific procedure will depend, in part, on the speed at which your body heals.
When Would I Need a Bone Graft?
Dental implants are simplest for those with strong bones in their jaws, but those with either bone weakness or loss still may be candidates for the procedure. Bone grafts can provide stability to the jawbone and increase the likelihood of a successful procedure. Grafts can be made from a bone substitute or bone taken from another area of the body. Extensive grafting may require several months, while a simple graft might be possible during the installation of the post.
How Is the Dental Implant Installed?
Your dentist or oral surgeon will make an incision in your gums so the jawbone is exposed and will then drill a hole in the bone so the post can be installed. Your bone should fuse to the post, in a process known as osseointegration, which will take a few months to complete.
How Is the Abutment Attached?
When osseointegration is complete, your abutment will be positioned on the post, usually in one outpatient appointment during which you'll receive a local anesthesia. Your oral surgeon will make an incision to expose the implant, and then attach the abutment to it. The gums will be stitched closed and should heal within about two weeks. Sometimes, the abutment is attached when the post is placed, eliminating this step. However, your oral surgeon will discuss the pros and cons of this during your consultation.
When Do I Get My Crown Installed?
After your incisions have healed, we'll make impressions of your gums and teeth. These will be used to make your permanent crown, which we'll install when fabrication is complete. If you're getting a fixed crown, we'll install that and you'll be done. Fixed crowns never need to be removed for cleaning or maintenance, they're permanently affixed and can only be removed by a professional. If you're getting a removable crown, which is similar to a denture, then the artificial teeth will be permanently affixed to pink plastic gums that snap onto the post and can be removed as necessary for cleaning or repair.
What Should I Expect After Dental Implant Surgery?
Immediately after your procedure, you'll likely experience bruising, minor bleeding, pain, and swelling at the site. Your oral surgeon can provide you with medication for pain management and advice for reducing any swelling and discomfort. Usually, these symptoms will subside in a few days or less, but call us if they don't.
What Are The Pros and Cons of Implants?
If you need replacement teeth, permanent implants can be a great choice. They look, function, and feel like your natural teeth, so no one will know that they're artificial. They're as comfortable as your natural teeth and you never need to remove them for cleaning or maintenance. Since they are permanently installed, you don't have to worry that they'll slip around or fall out at an embarrassing time. You'll be able to speak clearly, eat, and smile with confidence, and you'll be able to easily maintain your good oral health.
However, dental implants are expensive—a single implant sometimes costs several thousand dollars. Your insurance plan may not cover implants, but many oral surgeons provide financing for patients who need it. Usually, getting implants is a one-time expense but occasionally, a crown may need to be replaced at some point. The entire procedure can be lengthy, sometimes up to a year depending on the scope of work that's needed and the time it takes your body to heal. It's also a surgical procedure and there are always risks associated with surgery, such as infection, damage to surrounding teeth, jaw fractures, and adverse reactions to the anesthetic.
Is There a Local Dentist Who Can Help Me?
Implant installation requires that a dentist have extensive education and experience if it's to be performed properly. If you're looking for a good oral surgeon, make sure they're board-certified and qualified to perform the procedure you need. A reputable dentist will be happy to answer your questions regarding experience, education, and training. If you're looking for dental implants or need any other dental procedure, then call us today or book online to schedule affordable, high-quality dental care.