Posted under:
Root Canal
Posted on: October 14, 2020
Dental Care Basics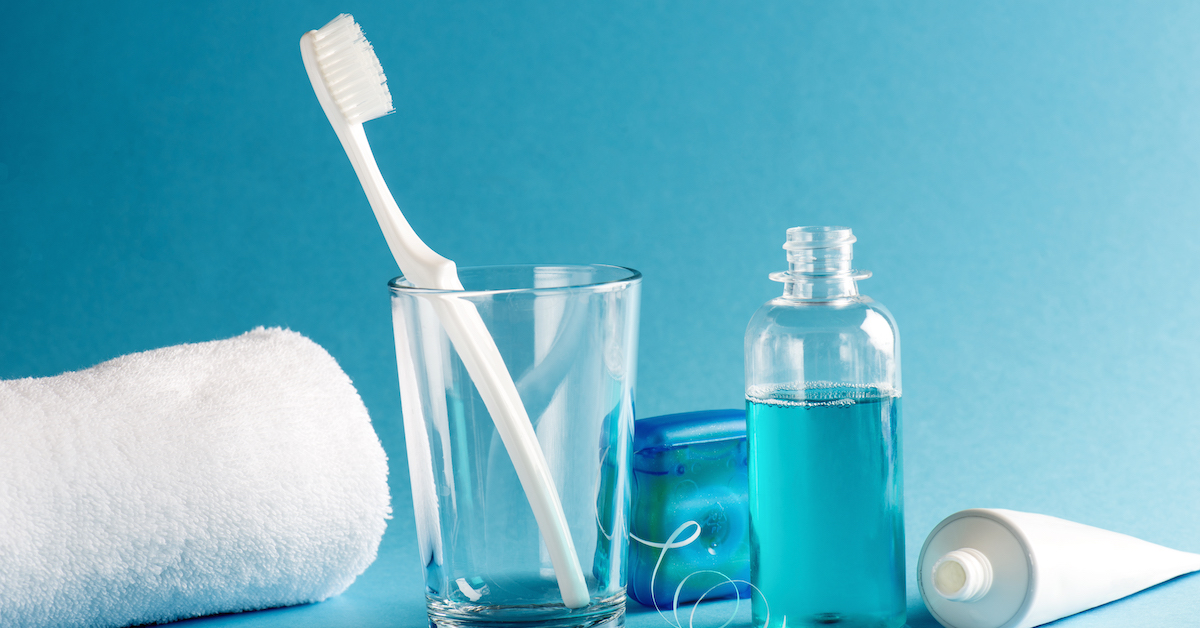 Almost every one of your daily activities involves your mouth. Whether you're eating, drinking, speaking, smiling, laughing, or having fun, your mouth is probably involved. Maintaining good oral health will enable you to keep your teeth throughout your life without the need for artificial replacements. Maintaining a regimen of oral hygiene care at home and having annual dental exams and cleanings, will help keep your mouth as healthy as possible and catch potential problems before they escalate.
Each of the following aspects of dental care can help you to maintain good oral health for a lifetime.
Is Plaque an Inevitable Part of Getting Older?
Plaque is a clear, sticky film that coats your teeth after eating and drinking, and if it's not removed, it can cause dental caries and gingivitis. Foods and beverages that are high in sugar and carbohydrates are especially prone to attract the bacteria in your mouth. When the bacteria aren't removed by brushing and flossing, they accumulate between your teeth and in the crevices of your gums and turn into tartar or calculus deposits. This is the beginning of gingivitis and can cause you to lose your teeth. Left untreated, gingivitis can develop into periodontitis and cause you to lose your teeth and some of your jawbone, and distort your facial structure.
Plaque isn't an inevitable part of the aging process nor is losing your teeth. With good oral hygiene habits, you can prevent the onset of plaque and keep your natural teeth.
How Do I Know If I'm Developing Gingivitis?
Gingivitis often presents asymptomatically, so you may be in the early stages of the disease without realizing it. If you notice any of the following, you may be developing gingivitis, so make a dental appointment without delay:
Bleeding gums when you brush or floss
Changes in your bite
Discolored gums that are dark red or purplish
Loose teeth
Persistent, very bad breath
Sensitivity to hot or cold temperatures or sugary foods
Swollen or inflamed gums
Gingivitis affects more than 75 percent of Americans at some point in their lives, but it can be reversed without leaving permanent damage if it's caught in the early stages. If not treated, then gingivitis will develop into periodontal disease and can cause tooth loss, bone loss, and facial distortion. If you suspect that you have gingivitis, then make an appointment with your dentist without delay.
What Habits Can Deter the Formation of Cavities?
The best method for preventing cavities, also called dental caries, is to brush at least twice daily and floss each night before you retire. This prevents the buildup of plaque and bacteria and prevents cavities from forming. If you have a cavity, it should be treated promptly. Otherwise, it can become quite large and develop into an abscess, which can be a life-threatening situation.
If you notice any of the following, you may be developing a cavity:
Sudden toothaches
Small pits or holes in your teeth
Pain when biting down or chewing
Sensitivity to the temperature or sugar content of foods or drinks
Even though you may not be aware that you have a cavity, these indicators should send you to your dentist. If you think you have a cavity or if you need to schedule an exam, call our Union dental office to schedule an appointment.
What Habits Should I Maintain at Home to Ensure Good Oral Health?
Good oral hygiene habits at home will help your teeth and gums stay in great shape throughout your life.
Brushing
According to the American Dental Association, you should brush at least twice each day and floss at least once, particularly at bedtime. Depending on your unique needs, your dentist may recommend more frequent checkups. The American Dental Association also recommends the following:
Brush your teeth for at least two minutes, especially before bedtime
Brushing your tongue will remove the bacteria that can cause bad breath
Use a new toothbrush at least quarterly or after you've been sick
Floss Every Day
Flossing daily is vital in order to remove food particles from between your teeth. Ideally, you should floss after each meal or snack, but if you don't, be sure to floss before bedtime. Otherwise, the food particles will accelerate the formation of bacteria during the night. Flossing is very important because the floss can reach areas that your toothbrush may not be able to. Flossing also helps to prevent halitosis, dental caries, and tartar buildup, so be sure that you floss at least once a day.
Mouthwash
An antibacterial mouthwash can help to remove bacteria that were missed during flossing and brushing. Swish the mouthwash in your mouth for 30 seconds so that your mouth gets thoroughly rinsed, and be sure that your mouthwash carries the American Dental Association's seal of approval.
Dietary Habits
A healthy diet can improve both your oral health and your good health. High-sugar, high-carb foods and beverages combine with the bacteria in your mouth to attack your tooth enamel, and they'll eventually destroy it. A well-balanced diet will have the opposite effect and may provide you with a healthier body in addition to healthier teeth. It should include fruits, vegetables, nuts, dairy, and lean protein. It's also important to drink plenty of clear water that's not flavored with sugar or artificial sweeteners. If you need to schedule an appointment, then call our Union office and we'll be happy to help you.
What's the Advantage to Having a Regular Family Dentist?
When you have a personal dentist, they'll be familiar with your medical and dental history and may be able to spot subtle changes, such as a change in your bite or a cyst that may signal a more serious problem. The American Dental Association recommends that you have checkups and cleanings twice a year, annually at a minimum, which can save you money, stress and time.
A dentist who's familiar with your dental history may recommend more frequent visits depending on your age, risks of oral disease and your symptoms. This can be invaluable in the early detection of an abscess, bone loss, decay, cysts, tumors or fractures. Most dentists now offer routine screenings for oral cancer, which accounts for 3 percent of all new cancer cases annually. Men are more prone to develop oral cancer than women, and those who drink or smoke have a significantly higher risk of developing oral cancer.
Why Do I Need to Maintain Regular Dental Care?
You don't have to become toothless when you get older, although it is a common misconception that you will. If you maintain good oral hygiene throughout your life, then your natural teeth can last throughout your lifetime. If you need an appointment for a dental exam and cleaning, then call our Union office at (908) 279-0623 or schedule an appointment online. We'd love to help you regain your good oral health, so contact us today.