Dr. Susan Lobaton-Palacios, DMD
General Dentist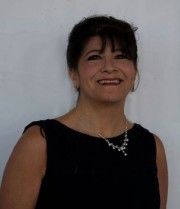 Education:
Fairleigh Dickinson University, DMD
Area of Focus:
Emergency Dentistry
Volunteer/Community Involvement:
Raising money for MS through MuckFest 2017; Breast Cancer Zumba Event; raising funds for the athletic department at Morris Catholic High School; working to set up dental provision to impoverished countries.
Message to Patients:
Dr. Lobaton-Palacios empathizes with patients, particularly children, who are fearful of the dentist. She believes in treating patients like family. Dr. Lobaton-Palacios is fluent in Spanish.
Hobbies/Interests:
Zumba Instruction, football photography, baking