Michael Boyer, DDS
Oral and Maxillofacial Surgeon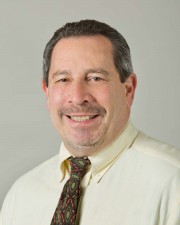 From early on, Dr. Boyer recognized dentistry as a compassionate and challenging career to pursue. He grew up in a home where his father had a general dentistry practice. After graduating from the University of Rochester with a Bachelor of Arts in philosophy, he received his Doctorate of Dental Surgery at Howard University in 1980. Subsequently, he completed a General Practice Residency at Newark Beth Israel Hospital and then his Oral and Maxillofacial Surgery Residency at Harlem Hospital Center.
After years of clinical practice, Dr. Boyer became Co-Director of Pre-Graduate Oral Surgery at Nova Southeastern School of Dentistry, sharing his knowledge with students for five years. He returned to New Jersey in 2004 to resume clinical practice. Dr. Boyer joined the American Dental Center team in 2018. He remains current with emerging trends and techniques for oral surgery and office anesthesia.
In his free time, Dr. Boyer enjoys spending time with his wife and son watching classic movies, creating impromptu innovative meals, and improving their golf game.
Oral and Maxillofacial Surgeon Specialty Permit #3419