Posted under:
Root Canal
Posted on: September 14, 2021
Cavity Prevention Advice for Everyone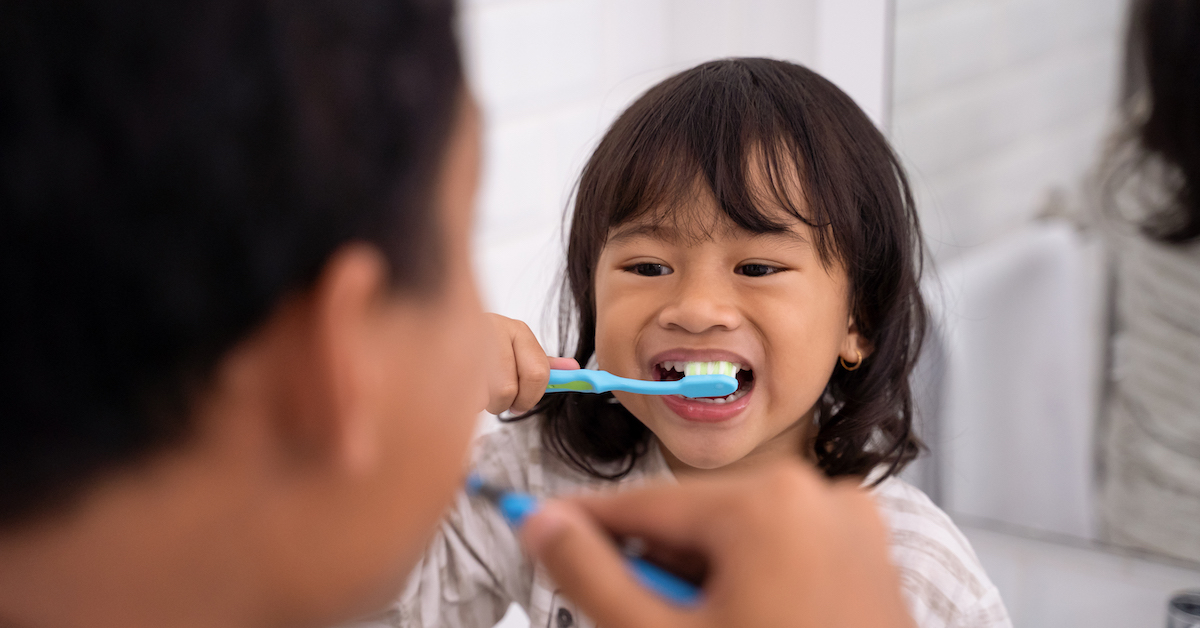 If you're tempted to skip routine dental care from time to time, it's important that you know that poor dental hygiene habits can lead to a lifetime of negative dental health ramifications. These issues can ultimately impact your overall physical health and wellness. This is because cavities and tooth decay can vastly increase your risk of developing a variety of serious illnesses. Preventing tooth decay and cavities from taking place is the best way to keep your oral and physical health intact. Knowing the causes of decay and how to prevent it from setting in is a great way to start on your journey to optimal dental health.
Cavities are holes that form within the teeth and develop when the bacteria inside of your mouth turn food particles into acid. The acid combined with the bacteria turn into a substance known as plaque. This is what causes the first stages of tooth decay. During this process, the acid begins to wear down and weaken the tooth's enamel. Family dentistry practitioners are able to effectively treat any cavities that you have.
Small cavities are easily addressed via fillings. Larger cavities may require your dentist in Union to place a crown on the tooth. Root canals become necessary when tooth decay affects the pulp of the tooth and causes an infection.
Tips for Preventing Cavities
While you may think it's not such a big deal to occasionally miss out on brushing your teeth, failing to routinely care for your dental health will increase your risk of decay and disease. It can even lead to tooth loss. Brushing your teeth twice a day and flossing at least once a day can keep dental issues from occurring. You should also visit your dentist in Union routinely. Another way you can prevent cavities is to use the following tips.
Brush regularly. Brushing your teeth twice daily with a fluoride toothpaste for a minimum of two minutes is the first line of defense against tooth decay. In an ideal world, you would brush your teeth every time you consumed a meal or snack. If you're unable to do this, you can rinse your mouth with water after consuming food.
Use mouthwash. Using a fluoride mouthwash twice a day after you've brushed your teeth is another way to protect against tooth decay. This will keep your gums healthy and your breath fresh.
Make dental visits a habit. You should receive regular oral exams and professional dental cleanings every six months. If you are prone to developing dental issues or have a complex case that needs more attention, your dentist could recommend that you come in for visits on a more frequent basis.
Consider dental sealants. Talk to your family dentist about sealants. These keep food from becoming trapped in the grooves and nooks and crannies of the teeth. Dental sealants help to prevent decay and other problems. If you take care of your dental health, your sealants could last for up to ten years.
Drink plenty of tap water. Since most municipalities add fluoride to their water supply, it's a good idea to drink tap water to prevent decay and disease. Tap water assists in remineralizing the teeth, and water in general increases the amount of saliva within your mouth. This increase in saliva helps to rid the mouth of harmful bacteria. If you mainly drink bottled water, try mixing in tap water so that you can protect your teeth.
Eat foods that are healthy for your teeth. There are a variety of foods that you can eat that help protect your dental health. Cheese, fresh fruits and vegetables are good choices. Consuming unsweetened tea, coffee and sugar-free gum are also excellent ways of preserving your oral health.
Speak with your dentist. If you aren't sure what you need to be doing to prevent cavities, don't be afraid to ask an affordable dentist in Union. Your dentist will be able to recommend various techniques and tips that meet your dental health care needs.
How Cavities Are Treated
If you do get a cavity, there are many different treatment options available for you. The treatment method your family dentistry practitioner chooses to use will depend on your specific case.
Fillings
Fillings are typically used when a cavity is small. The procedure consists of your dentist removing the decayed part of the tooth and restoring that portion with a filling.
Crowns
When a cavity is on the larger side, your dentist may recommend that you receive a crown or cap. These are placed over the tooth to return it to its normal size and shape and prevent further decay from occurring.
Root Canal
If left untreated, tooth decay can spread into the pulp of your tooth and become infected. This usually requires a root canal to fix the problem completely. This procedure consists of your dentist removing the pulp and nerve, and then sealing the tooth's roots.
While the above are the traditional methods of treating decay and cavities, there are new developments being made in this area. One of these developments is a fluorescent light that allows your dentist to see tooth decay before it forms a cavity. This allows the dentist to place a sealant or fluoride supplement onto the tooth so that the decay won't spread. An additional treatment is a type of filling that releases fluoride within the area surrounding the tooth so that the decay doesn't spread to nearby teeth.
While innovative new treatment and prevention techniques are good things, the best way to avoid any dental health problems caused by tooth decay is to practice excellent cavity prevention. This means seeing your dentist regularly, brushing your teeth twice a day and flossing once a day. You should also avoid eating sugary foods or foods that are full of carbohydrates. Doing these things will assist you in preventing decay and cavities from setting in.