Gingivitis: Symptoms and Causes in Union, NJ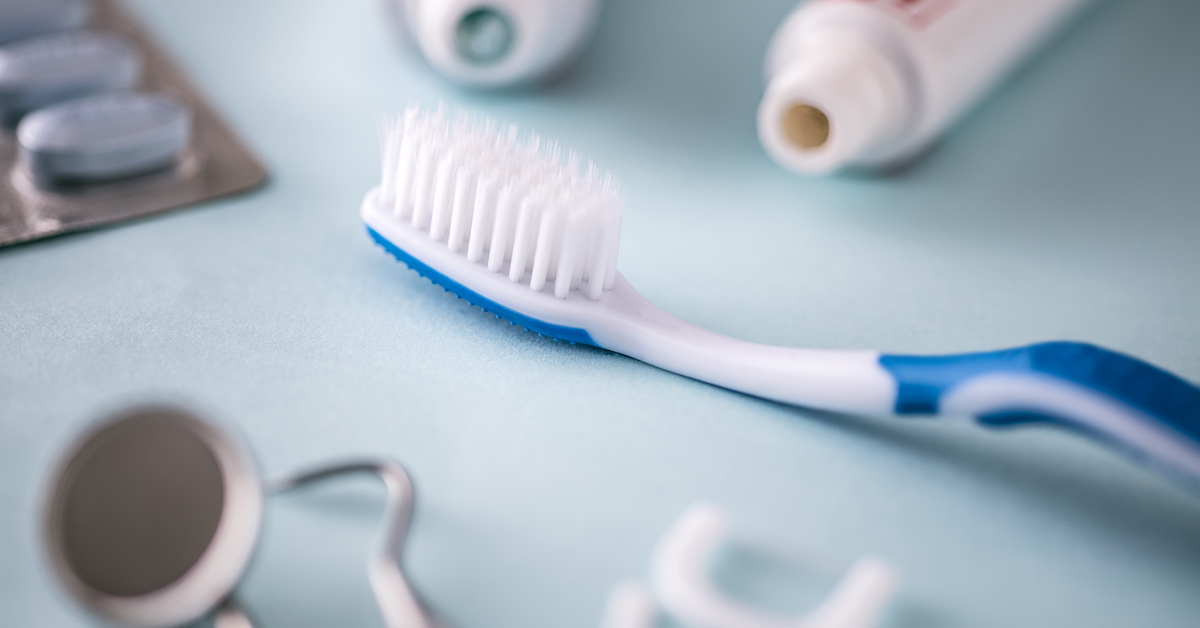 Periodontal Disease Statistics
Are you worried about gingivitis? It's a common dental health issue that affects almost half of all adults older than 30, according to estimates from the Centers for Disease Control and Prevention (CDC). It affects even more people as they get older, with more than 70% of people over 65 having some form of gingivitis or periodontal disease, according to the CDC.
Although it's considered the first stage of gum disease, also known as periodontal disease, gingivitis can have significant effects on your gums, causing them to appear red and swollen. That's because gingivitis is an inflammatory condition that may make your gums bleed when you floss or brush. It can even cause periodontitis if left untreated, which increases the risk of tooth loss in adults.
What Are the Signs and Symptoms of Gingivitis?
Recognizing the signs of gingivitis can be difficult since you can have it without even knowing it. Healthy gums have certain characteristics, such as being pink in color and having a firm texture. If your gums have a reddish appearance or become swollen or puffy, you might have gingivitis. Take a look at some of the other warning signs of gum disease:
Gums that are painful or tender when touched
Gums that bleed while flossing or brushing
Persistent bad breath
Loose teeth
Receding gums
Development of spaces in between teeth
Increased tooth sensitivity
How Do You Get Gingivitis?
Most people get gingivitis as a result of poor oral hygiene, which allows plaque to develop around the gum line and between teeth. Plaque is a colorless, sticky substance that forms on teeth when the bacteria already present in our mouths interact with the carbohydrates and sugars found in many foods and drinks. It's recommended to brush twice a day and floss once a day to eliminate plaque. Plaque is constantly forming and can form into hardened calculus deposits, commonly known as tartar, if not removed daily. Receiving regular professional cleanings at our dental office is the only way to eliminate tartar.
Plaque and tartar are very irritating substances to sensitive gum tissue, and they can release toxins that lead to the symptoms of gingivitis, such as swollen gums that bleed while brushing and flossing. If gingivitis isn't treated, it can lead to a chronic condition called periodontitis, which potentially leads to tooth loss if ignored.
What Are the Risk Factors of Gingivitis?
Studies have shown that these factors are associated with an increased risk of developing gingivitis:
Not brushing and flossing regularly
Smoking or chewing tobacco
Having misaligned teeth or crowded teeth that are hard to clean
Dentures, dental bridges, or other dental appliances that no longer fit properly
Fluctuating hormone levels during menstruation, pregnancy, or menopause
Eating an unhealthy diet that's low in vitamin C
Genetics
Being over 65
Certain chronic illnesses, including leukemia and other types of cancer, diabetes, or HIV/AIDS
Receiving chemotherapy or taking certain medications, including birth control pills, calcium channel blockers, and anticonvulsants
Dry mouth
Does Gingivitis Pose Other Health Risks?
Periodontal disease can cause tooth loss, but did you know that it can also cause other complications? Scientists have discovered that there's a strong association between gum disease and many chronic health problems. According to the American Academy of Periodontology (AAP), the inflammatory response produced by the body is the causative agent. The following list describes many of the health conditions that are associated with periodontal disease, according to the AAP and the Mayo Clinic:
Heart disease
Rheumatoid arthritis
Respiratory disease
Stroke
Cancer
Osteoporosis
Problems controlling blood sugar
How Can I Prevent Gum Disease?
One of the most important steps in preventing gum disease and gingivitis is consistent and thorough oral health habits. Brushing your teeth twice a day, usually in the morning and again before bed, can help remove food debris that acts as fuel for bacteria. Flossing at least once a day is effective at removing plaque and bacteria that usually can't be removed through brushing alone. Using a mouth rinse recommended by your dentist can eliminate the bacteria that lead to gum disease. Healthy eating habits and not smoking are simple lifestyle choices you can make to reduce your risk.
In addition to practicing good oral hygiene at home, you should make sure to see your dentist twice a year for a professional exam and cleaning. Your dental hygienist will clean your teeth to remove tartar and plaque buildup before they can cause problems. Certain risk factors, such as frequent smoking or tobacco use, dry mouth, or taking certain medications may require seeing your dentist more often.
Gum Disease Treatment
Although a gingivitis diagnosis can be worrisome, the good news is that it can be completely reversed if treatment begins early. Most mild cases of gingivitis can be treated with a dental cleaning by your dentist or hygienist. In addition, you'll also need to brush twice a day and maintain a daily flossing regimen.
When left untreated, gingivitis can quickly lead to periodontitis, a severe condition that can cause tooth loss. The most common treatment for periodontitis is scaling and root planing. This procedure is designed to deep clean under the gum tissue, carefully removing plaque, tartar, and bacteria from the tooth roots and below the gum line. Smoothing the rough edges of the tooth roots and removing bacteria helps to prevent these harmful substances from accumulating again and also enables the gum tissue to reattach to teeth.
With proper care at home and regular dental cleanings and exams, it's possible to prevent gingivitis and periodontal disease. Schedule your appointment today and let our dentist provide you with the tools needed for a lifetime of healthy smiles.