Posted under:
Root Canal
Posted on: September 1, 2022
Gum Care Awareness Month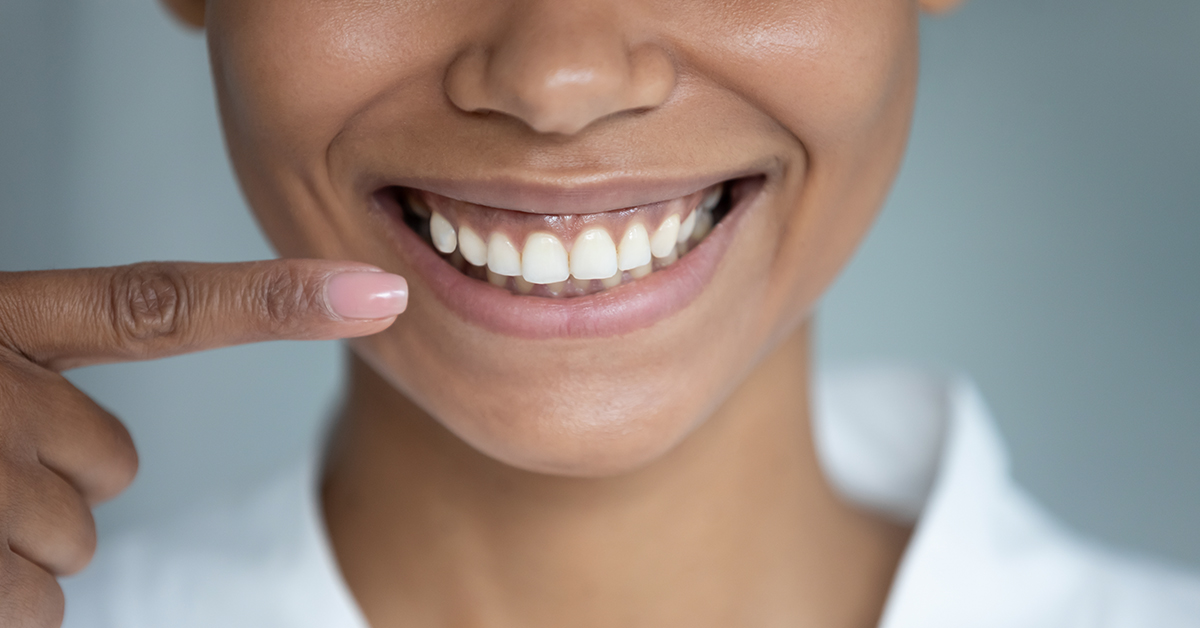 Healthy Gums Are Vital to a Healthy Body
September is Gum Care Awareness Month, and the importance of healthy gums to your physical health can't be overstated. In fact, you should make every month gum care awareness month if you want to have the healthiest teeth, gums, and body. Statistically, gum disease and poor dental health are the leading causes of tooth loss in adults who are 35 years or older.
Since no one wants to smile if they have gum disease and no teeth, maintaining healthy gums and teeth can contribute to your self-confidence and self-esteem.
Ready to start your gum care journey? Contact our office in Union for more information.
What's the Best Way to Have Healthy Gums in Union?
Maintaining good oral health is one of the simplest and least expensive things you can do for your health. It requires no expensive, specialized tests or equipment, only three items that you should already own. If you don't already own them, then schedule a dental appointment without delay.
The three items are:
A quality, soft-bristled toothbrush that's the appropriate size for your mouth
Quality toothpaste
Dental floss, either traditional dental floss, a floss pick, or a flosser
Make sure all your dental products carry the American Dental Association Seal of Acceptance, so you know you're using a good quality product. The ADA recommends using an antibacterial mouthwash at least once daily, either regular or alcohol-free. Schedule annual checkups and cleanings at a minimum. Bi-annual dental visits are better. These simple habits can help ensure you have good oral health for your lifetime, which means that you'll also increase the quality of your physical health.
How Do You Know If You Have Gum Disease?
Usually, gum disease begins as minor bleeding when you brush or floss. Although you might be tempted to dismiss it, you shouldn't. Minor bleeding can indicate the presence of gingivitis. If it's caught early, it can be cured, and any damage can be reversed, so don't ignore minor bleeding. The seven signs of gingivitis include:
Gums that are pulling away from your teeth
Halitosis or an unusual taste in your mouth
Inflamed, swollen areas on your gums
Infection or pus between your teeth
Loose teeth or oddly-spaced gaps between your teeth
Minor bleeding when you brush or floss
Swollen, red, or sensitive gums
If you have any of these symptoms, don't ignore them. They may not be indicative of gum disease, but there may be another issue that's causing the symptoms. Regardless, none of these symptoms should be ignored, so make a dental appointment without delay.
Gum care is essential to your good health! Call today to schedule an appointment for a cleaning and dental exam.
What Happens When I Have Gum Disease?
If you're experiencing the earliest stage of gum disease – gingivitis – then your dentist can clean your teeth and perform other procedures and stop the progression of the disease. Any damage can be reversed.
If your gum disease has escalated to a more serious level, then it cannot be stopped, and the damage can't be reversed. At that point, you'll need reconstructive dentistry and oral surgery to repair the damage, and your dentist may recommend antibiotics, professional scaling, or root planing to halt the progression of the disease.
How Does Gum Disease Progress?
There are three stages of gum disease, but only the first can be cured and the damage repaired. The three stages are:
Gingivitis: Gingivitis is the first stage, and it's caused by a buildup of tartar, which is a very hard substance that inflames your gums. Brushing and flossing after a meal or snack can dramatically reduce your likelihood of developing gingivitis. Luckily, your gum disease can be cured at this stage and any damage can be reversed. If you notice minor bleeding during your oral hygiene routine, you probably have gingivitis. Be sure to schedule a dental appointment without delay since gingivitis is relatively easy to cure. Ask your dentist for tips on preventing its recurrence.
Periodontitis: Periodontitis is the second stage of gum disease, and it occurs because you ignored the first stage of gingivitis. Periodontitis cannot be cured, and the damage can only be repaired; it can't be reversed. It causes irreparable damage, and its progression can only be halted through expensive and invasive techniques such as antibiotics, scaling, and root planing. Although you can restore functionality to a point, you'll need reconstructive dentistry or oral surgery to regain the full use of your teeth and gums. If you're in any stage of gum disease, you should seek professional treatment without delay to minimize the damage and restore your oral health.
Advanced Periodontitis: Advanced periodontitis is the third and final stage of gum disease, and by this time, you'll have permanent and irreparable damage to your jawbone, your facial structure, and the ligaments that secure your teeth. Most or all of your teeth will have fallen out, and your facial structure may appear to have melted. The only recourse for advanced periodontitis is reconstructive dentistry and oral surgery. Your surgical options may include bone grafts and other expensive and invasive procedures to restore functionality and structural integrity to your face and jaw.
The encouraging news is that all this damage can be prevented by simply practicing good oral hygiene.
In addition to all the above, gum disease and poor oral hygiene has been linked to several serious diseases, such as:
Cancer
Cardiovascular Disease
Dementia
Diabetes
Hypertension
Stroke
Need a Dental Appointment?
If you haven't had a cleaning or exam in a while or if you need any other dental procedure, then call American Dental Center at (908) 279-0623, and we can help you. We recommend that all our patients who are 18 or older also get screened for oral cancer because the incidence of this disease is rising, and it presents asymptomatically. The screening is painless and non-invasive, but you should have it to maintain the best oral health possible.
Don't be one of the gum disease statistics. Keep your gums healthy, and you'll help keep your body healthy. Call us today to make an appointment.