Posted under:
General
Posted on: June 4, 2020
When to Seek Help for a Dental Emergency in Union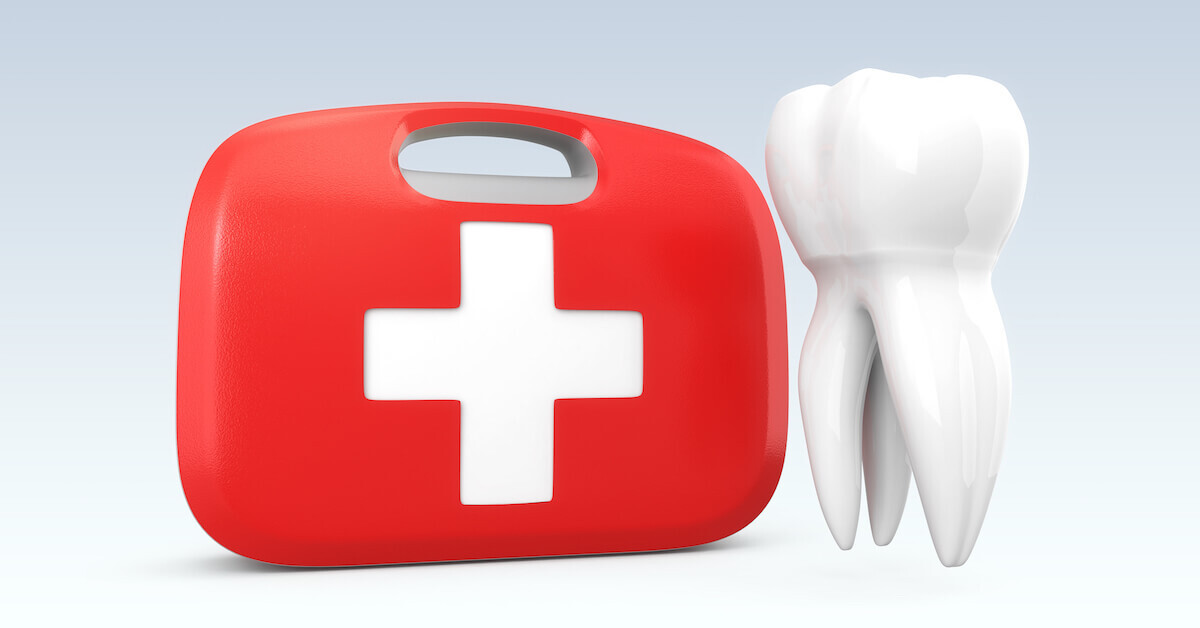 When you have severe tooth pain, nothing matters except stopping the pain. You need an emergency dentist to diagnose and fix the problem so you can get on with life. Common causes of toothaches include decay, trauma and dental infections. Our emergency dentists can stop your pain and treat these problems so the pain does not return.
What are Dental Emergencies?
A dental emergency is usually painful, but you can have an emergency dental problem, like a chipped tooth or a dislodged filling, and not feel any pain. We offer emergency services to any dental patient whose problem will escalate if they don't have dental emergency treatment quickly.
If you're wondering whether you should find immediate care, we tell patients if any over-the-counter pain reliever does not help or the pain prevents you from sleeping, call us right away.
Some dental emergencies are very serious and require immediate dental care. These include:
Any gum injury that causes heavy bleeding
Any puncture or laceration to the gum or tongue
A knocked-out tooth
A painful cavity
A loose or cracked tooth caused by trauma
Mouth pain with chills or a fever
A swollen throat that interferes with breathing. Call 911 if the problem is serious and your breathing is getting worse.
The above situations are obvious emergencies for which we will provide walk-in dental appointments whenever possible. We consider the following situations a dental emergency in Union as well.
7 Conditions That Are Dental Emergencies
1. A Knocked-Out Tooth: If you lose a tooth, call us immediately. Rinse off the tooth, holding it by the crown. If possible, reinsert it or place the tooth in a glass of milk. If you participate in extreme sports, consider putting a tooth preservation kit recommended by the ADA in your gear. The kits can keep your tooth alive for up to 24 hours. Otherwise, you only have about an hour to save the tooth.
2. A Cracked or Missing Filling: Our emergency dentists will replace a cracked or lost filling to protect the vulnerable tooth.
3. Excessive Oral Bleeding: If you're bleeding hours after a tooth extraction or because of trauma and you can't control it, call our office right away since you're experiencing an emergency.
4. Cut On Your Gums: It's fairly easy to cut your gums, as the tissue is delicate. If you have a deep cut that bleeds, try to stem the bleeding with pressure. If you can't control the bleeding, call our office and we will try to provide high-priority care.
5: Facial Swelling: There are many things that can cause facial swelling, including an infection. Any swelling around your mouth or jaw requires immediate, emergency attention.
6. Extreme Pain After an Extraction: You may experience moderate pain after a dental extraction. If you experience agonizing pain hours after your extraction, you could have dry socket, which is an exceptionally painful condition where the blood clot fails to form or becomes dislodged. It is important to seek emergency care ASAP as the bone and nerves are exposed.
7. Fractured Jaw: A cracked or broken jaw is a common dental injury. Our dentists treat fractured jaws from falls, car accidents, sports accidents and punches to the jaw. Symptoms of a jaw fracture include jaw pain, your teeth not fitting together right, trouble opening your mouth, and bruising, swelling or tenderness.
While not dire emergencies, the following can cause discomfort or expose surfaces of the teeth which are susceptible to decay:
Having a veneer come off
Damaging your bridge
Losing a filling
Bleeding gums after brushing or flossing
Sudden tooth sensitivity, which may indicate a fractured tooth
Is a Tooth or Gum Abscess an Emergency?
An abscess is an infection that can damage the surrounding teeth, gum and bone. It can also be potentially life threatening as it can cause sepsis. Many people seek emergency treatment even though they are not aware of the danger, because a tooth abscess can be extremely painful. Call us for an emergency appointment if you have an abscess.
Common causes for these infections in or around the root of your tooth include:
Erupting wisdom teeth
A fractured tooth
A failed root canal
Cavities
Seek treatment for a dental emergency in Union if you have an abscess. One of our skilled dentists will drain the abscess and most likely perform a root canal to save the tooth if possible. He or she may also prescribe antibiotics.
What Can I Do If I Crack a Tooth?
Cracking or fracturing a tooth is a fairly common injury. You can bite down wrong on a hard candy or ice, fall or take a hit in a contact sport and fracture a tooth. If you grind or clench your teeth at night, you are also at risk of cracking a tooth. If you grind your teeth, ask us about a custom dental night guard to wear to protect your teeth. We suggest you call us as soon as the fracture occurs for emergency treatment, even if you are not in pain. Bacteria can enter the crack and exacerbate the problem.
While we are here to treat your dental emergency in Union, you can help to avoid needing urgent care by getting regular exams. This gives our dental team the opportunity to catch minor issues before they become painful problems. Preventative care is always your best option.
If you have a problem and need dental care quickly, you can count on us to provide expert, compassionate emergency dental care. Call us today or make an appointment online for affordable dental care by our friendly team. We look forward to helping you in an emergency or with routine dental care. As always, your emergency is our priority.