Dr. Kenneth S Kwiatek, DMD
General Dentist - Certified Invisalign Provider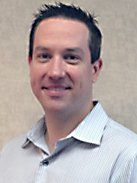 Dr. Kwiatek grew up in central New Jersey and completed his B.A. in Biological Sciences from Rutgers University, New Brunswick, in 2001. He attended the University of Medicine and Dentistry of New Jersey and graduated with high honors in 2005 with a Doctor of Dental Medicine degree. He completed his education and training with a one-year residency at Newark Beth Israel Medical Center.
Dr. Kwiatek has practiced at American Dental Center since 2006, and is a highly valued team member in the group practice. He is a member of the National Dental Honor Society, Omicron Kappa Upsilon (OKU).
He is an easy-going, friendly dentist who likes to get the most out of each and every day, and will meet all of your dental needs.